Image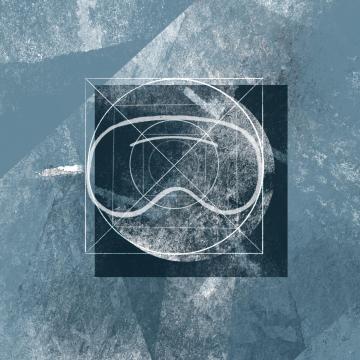 Łukasz Maciaszkiewicz - Neverland 2100
Jak będzie wyglądał nasz świat za 80 lat? Czy uda nam się zapobiec katastrofie klimatycznej? Czy zaleją nas oceany i otoczy smog? Czy może w ramach ucieczki, za przykładem Ready Player One Spielberga przeniesiemy nasze życie do przestrzeni wirtualnej? Jak dużą rolę będzie wtedy grała sztuczna inteligencja? Neverland 2100 jest metaforyczną wizją świata w roku 2100. Próbą zasymulowania przyszłości, która może się wydarzyć. Wirtualna przestrzeń stworzona z wykorzystaniem sztucznej inteligencji. W przestrzeni Neverland umieszczone zostały 'znajdźki' opisujące hipotetyczną przyszłość.
What will our world look like in 80 years? Will we be able to prevent a climate catastrophe? Will the oceans and smog flood us completely? Or maybe as an escape, following the example of Spielberg's Ready Player One, will we transfer our lives to virtual space? How big a role will artificial intelligence play then? Neverland 2100 is a metaphorical vision of the world in the year 2100. An attempt to simulate a future that may happen. Virtual space created using artificial intelligence. 'Collectibles' describing a hypothetical future have been placed in the Neverland space.
Image
Łukasz Maciaszkiewicz
Absolwent University of the Arts London (2020) i Wydziału Sztuki Uniwersytetu Pedagogicznego w Krakowie (2022). Artysta wizualny, grafik i kurator. Jego prace pojawiły się między innymi w ramach pokazu Cyborg Futures w Tate Britain w Londynie oraz w Muzeum Narodowym w Krakowie. Działa głównie w technikach sitodruku, fotografii i AR. W swojej twórczości porusza tematy wykluczenia w kontekście współczesnego miasta i innych problemów społecznych.
Graduate of the University of the Arts London (2020) and the Faculty of Art of the Pedagogical University of Krakow (2022). Visual artist, graphic designer and curator. His works appeared, among others, as part of the Cyborg Futures show at Tate Britain in London and at the National Museum in Krakow. He works mainly in screen printing, photography and AR techniques. In his projects, he raises issues of exclusion in the context of the modern city and other social problems.