Image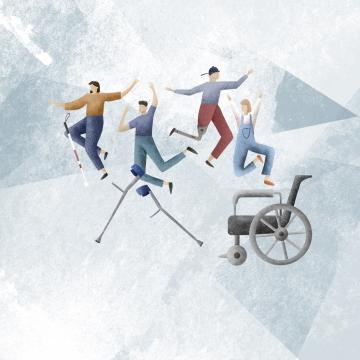 The young can do it too!
Have you ever wondered how the younger generation contributes to creating a culture accessible to all? Learn about the inspiring stories of young artists who, through their unique community projects, are changing culture to an open, barrier-free culture. 
We live in a time when the young generation is proving that diversity is the driving force behind modern culture. Contributing to the transformation of society, the young are increasingly aware of the potential for social change, and are shaping a culture that is becoming more accessible and barrier-free. Standing at the forefront of passionate social projects and initiatives, they are actively participating in building a society where everyone has equal opportunities and possibilities.

Most high school and university students take their first steps in implementing projects, learning the tools of professional management, through the Zwolnieni z Teorii Olympiad. This is the first social project Olympiad in Poland, which involves young people creating an initiative that responds to a social problem they notice in their environment. Learning teamwork, communication, full of knowledge, creativity and determination, young people are increasingly involved in creating social projects to improve the lives of people with disabilities.
These innovative initiatives are surprising in their diversity and impact - from technological to cultural to educational projects. However, they all have one thing in common: they strive to create a society that is more inclusive and accessible to all.  
Below we zoom in on 4 projects, 4 stories, describing the involvement of 27 young people who decided to take action to counter exclusion and support people with disabilities. They have repeatedly made a fuss and a buzz in the media, gathered huge numbers of stakeholders and supporters around them, and at the same time showed that young people have great potential to create positive change in our society. 
Get to know them ⬇️
100 ON START
Until now, industrially produced books for blind and visually impaired children were characterized only by Braille writing. These books, lacked the spatial images that help develop each child's imagination and creativity. Seeing the lack of accessible educational aids contributing to the exclusion and unequal treatment of visually impaired children, six high school students from Krakow decided to create a project - 100 to START! In doing so, they created a fundraiser to produce the world's first print run of innovative booklets by Karolina Banaszkiewicz-Badura, PhD. They contain not only Braille text, but also black and white print and, most importantly, spatial and color illustrations (100 books in number).
As the founders of the project said in an interview with Onet.pl portal: "The book is universal and accessible to everyone. It can be used by both blind and sighted children. Inside there is content written in two variants: enlarged font and Braille.  Next to the texts are pictures produced using UV printing technology which, unlike embossing, is very precise - even the smallest element can be felt very well. Printing is done by applying a special ink, which is immediately hardened with ultraviolet light. Thanks to multiple layers of printing, we can get any structure within the adopted height of the relief. In this case, we are talking about 300 microns. This made it possible to obtain a completely new quality of images. The illustrations are large, colorful and inviting."
Months of intensive work on: a social campaign, an online drop, public collections and soliciting companies for cooperation resulted in raising more than 39 thousand zlotys. As a result, as many as 150 touch books were printed! This included an English-language version of the book titled. "The Red and the blue". Ultimately, the innovative children's books went to thousands of children in 28 centers in Poland and abroad. At the Zwolnieni z Teorii (Exempt from Theory) Olympiad, the 100 na START initiative received the Golden Wolf in the category - (the most important award given during this competition).  If you want to find out more about the project and learn more about its future, please click here.
migaMY 
Until recently, sign language has been regarded by many people merely as a strange choreography of random, waving signs.  However, it is increasingly gaining popularity.  Just think of how much precision a person using this linguistic code has to make a gesture in order for it to be read and understood. Here there is no haphazard nodding of the finger, nodding of the head or bending of the arm. Do we realize that there are several varieties of this language around the world? One of the projects that popularizes the study of sign language and also fights stereotypes is the famous initiative of three girls: Agata Szpila, Maria Blazewska and Wiktoria Wójtowicz, or migaMY. The Warsaw high school students set their sights on creating a socio-educational campaign. Focusing on raising awareness among their peers, together with the Polish Association of the Deaf and the Warsaw Office of Education, they created a series of educational and didactic materials that went to 800 schools across Poland. In turn, in their campaign on social media about effective communication with the Deaf - "As they see you, so they hear you" they reached as many as 130,000 people by creating video podcasts with interesting people related to the world of silence. With their project, the girls impressed the jury at the Grand Finale of Zwolnionych z Teorii and received the Golden Wolf in the Pitch Contest category. Since then, migaMY has been running periodically.
NADzwyczajni 
Breaking stereotypes about the way people with disabilities function is also the focus of the founders of the NADzwyczajni, who organized a workshop on souvre vivre in the context of people with disabilities among the local community in Kurtuże (Pomorskie Voivodeship).  As Zuzanna Breza, a member of the project, says, "Our goal was to emphasize that everyone has something special in themselves and can make their dreams come true. People often, when looking at people with disabilities, focus solely on the disability and not simply on the person. The role of the project was to change society's perception of people with disabilities by breaking stereotypes about them in an interesting way." Workshops in schools, a social campaign and numerous side actions (including cocurse, nut collection, etc.) were crowned with a final event - "Eye to Eye with Disability" at the Kartuski Cultural Center. During the event, the local community was able to actively participate in panels and discussions on accessibility.  According to surveys conducted after the end of the project, it appears that the initiative made a great impression on the audience, and the content conveyed changed the thinking about people with disabilities, contributing to changing views on accessibility and opening up to new ones. NADzwyczani received an award - the Silver Wolf - for the best project in the Pomeranian Voivodeship.
Image
TAKsprawni 
Climbing, once considered a field accessible only to the strongest, fittest, today is gaining a whole new face. This face is full of determination, courage and strength - not always the one visible at first glance. This is the face of adaptive climbing - climbing that knows no boundaries. Nine high school students from different corners of Poland, brought together by their passion for climbing and sports, decided to help people with disabilities so that they too would be recognized in the world of sports.  Breaking stereotypes, building public awareness together with: Aleksandra Miroslaw (world champion and Polish representative at the Tokyo Olympics) and the Foundation Sprawne Wspinanie helped people with disabilities discover their climbing passions. Creating the best public event in Poland, the high school students organized charity climbing competitions in Tarnow and Bytom, with more than 200 participants. The income raised during the events was donated to the Foundation.
Image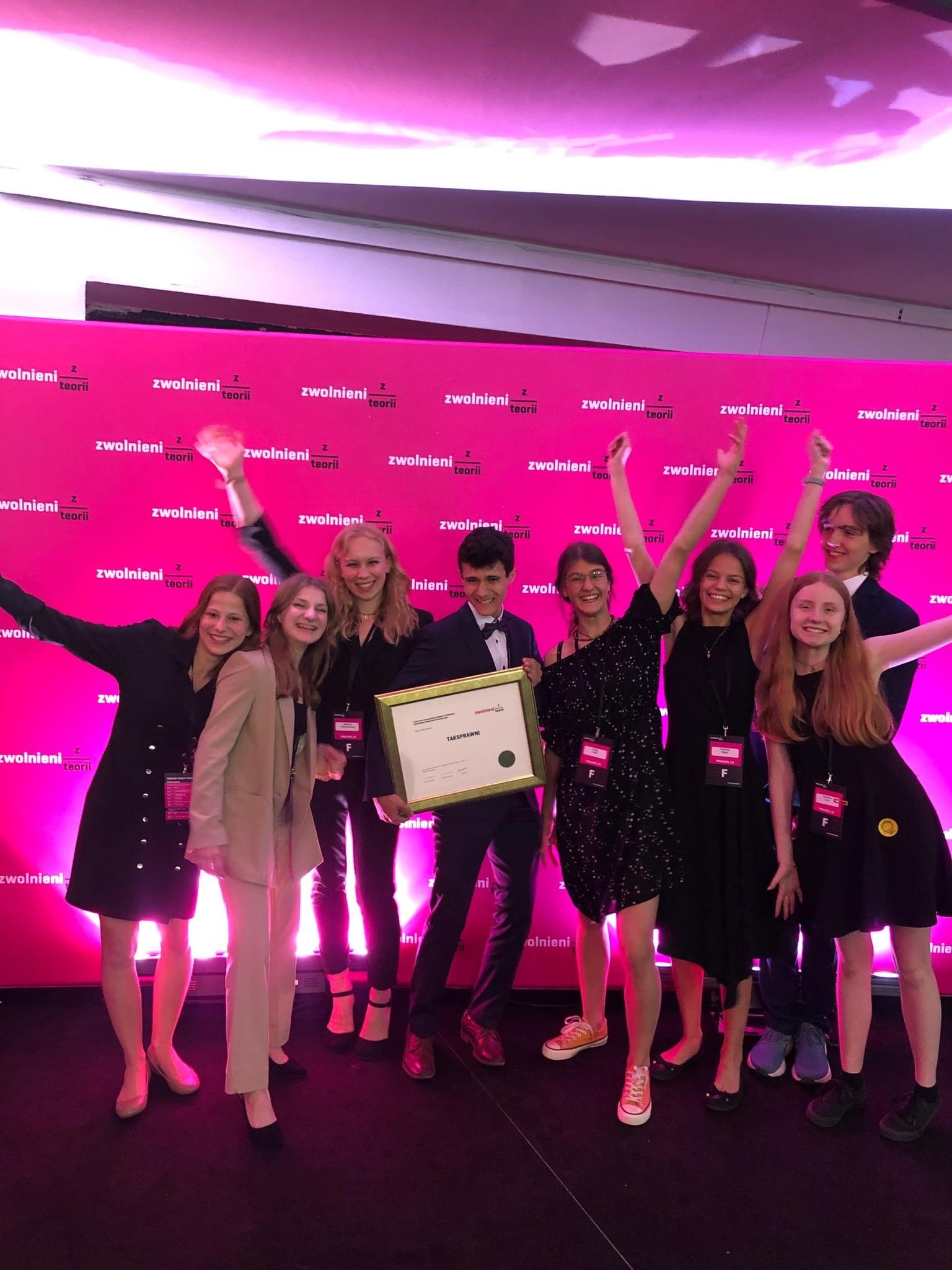 If you are looking for other interesting stories, you are cordially invited to the Zwolnionych z Teorii platfrom. There you will find not only a whole range of completed projects, but also an invitation to joint action. Every year thousands of young people, through this platform, take matters into their own hands and try to create a conscious society. It's worth following their initiatives because many of them will certainly still be talked about!



 
Image