Image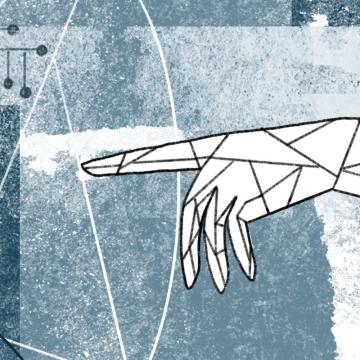 Competition
The Juliusz Słowacki Theatre in Cracow announces the call for applications for the main competition of the Biennale Kultura Futura 2023. The competition's theme is the idea of "e-POLIS - the city of the future".
Individuals and teams can submit works concerning three key areas: virtual reality, augmented reality, or artificial intelligence. Works can use these technologies or correspond with them in any way. Each person or group can submit a maximum of three works (one in each listed area). Each work must be submitted separately.
The organizer sets only one requirement: the works must be presented ONLY in the 3D virtual reality application. It is necessary to present the work using VR glasses (goggles) with a sound layer in the application. Detailed requirements can be found in [REGULATIONS].

Works not yet completed (under construction) can also be admitted to the competition. However, their advancement must give the Jury a chance to assess the quality of the work at the presentation stage and after its completion.
According to point 9 of the regulations, "The Organizer reserves the right to purchase a license/pay a fee for the works selected by the Jury".
Schedule of the main Biennale Kultura Futura 2023 Competition:
Application: February 1, 2023 - May 31, 2023, until 23.59 GTM+1

Announcement of the list of qualified works: June 30, 2023

Jury deliberations: June 30, 2023, to July 19, 2023.

Publication of the verdict: July 31, 2023
You must apply via the APPLICATION FORM
 
The works will be assessed by an international jury composed of:
prof. Akiko Kasuya
Kyoto City University of Art

prof. Andrzej Jajszczyk
PAN

prof. Piotr Krajewski
WRO Center
art. Aleksander Janicki
AYA Found
(przewodniczący jury)